Monday, February 1 2010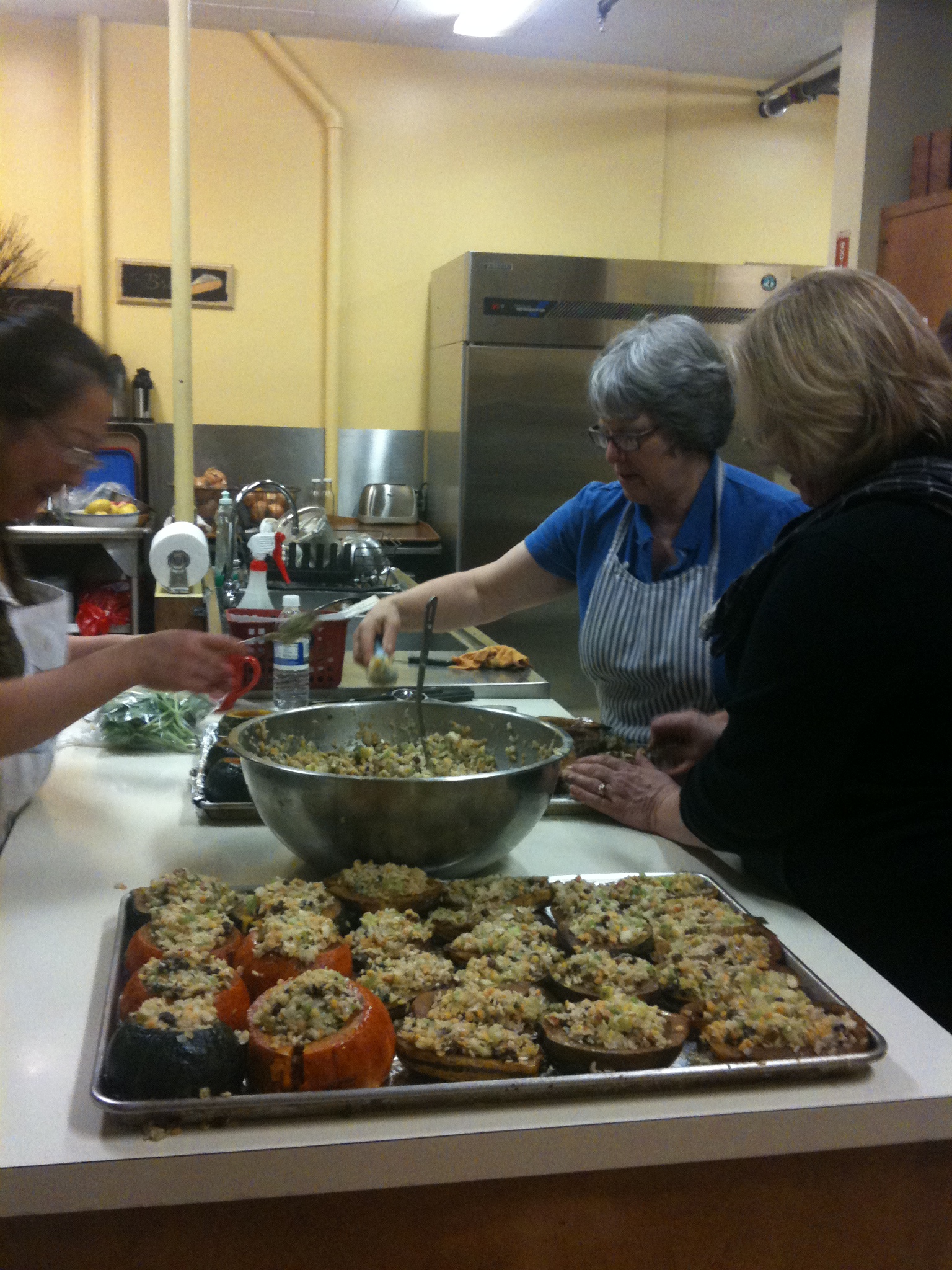 The community kitchen for singles is well underway and making people happy.  Not only happy but NOURISHED.  Score!!  Here's what Janice had to say about last week. 
Wow, Dorothy, Jeanne, and Polly,
I am so surprised at how happy and nurtured I feel with the food we made yesterday. As soon as I got home I ate the delicious soup, so flavorful, the very fresh crispy antipasti, and the very delicious stuffed squash. Then I ate 2 servings of the very healthy apple dessert. Everything felt so nourishing to my body mind and spirit.  I ate some more squash for breakfast , it is so good!!!, and found myself not being able to wait for lunch so I could have more. THank you for such a fun, healthy, nourishing time. It was so abundant. You are on to something very good, it is such a wonderful service you are doing.
Polly, I do not know if I will have any left by the time you get back but will try to replicate it if I don't! Your loss was my gain.
Hugs to everyone,
Janice